Get the Boss On Board! Attend the Multifamily Brainstorming Sessions 2018
We see this scenario happen all the time: while you're getting hyped up about Multifamilypro's Brainstorming Sessions, convincing your boss to send you to Las Vegas can be quite the challenge. The boss may be wondering if Brainstorming is worth their time and investment. Put your manager's thoughts and concerns at ease by demonstrating the value of attending.
Whether you have an open door policy with your boss, or if it is a formal relationship, create your  "Get Your Boss On Board" letter to help you justify your trip.
Attend educational and brainstorming sessions that match your needs, experience level and goals
Our agenda is packed with skill enhancing sessions, which means there will be lots of actionable tips and best practices to support your leasing, marketing and management goals.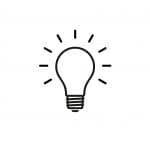 Create Your Agenda, you can handpick sessions that apply to your assets needs and goals and have it ready, so you can demonstrate how Brainstorming is applicable to your role.
We work hard to deliver exceptional content that equips you with the actionable ideas and skills that you need to be better at your role(s).
Networking is just as important…here's why
Networking is really the cornerstone of Brainstorming. Connecting with your peers is not only great for personal brand building, it is also your opportunity to make new friends and partners.
Identify the benefits that your boss would find advantageous with our networking activities. Are you seeking new resources and ideas? Be sure to be specific when communicating those goals to your boss.
Save on travel and accommodations
Not from Las Vegas? Then you're probably facing a task list of expenses, from registering for the event, purchasing airfare and booking your hotel room. With all of these costs in mind, we understand your need for getting the most bang for your buck.
That's why we worked closely with the hotel on special rates. Take advantage of our $129.00 per night  room rate.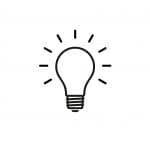 Find cheap tickets with Skyscanner and book at the best price! Don't forget to try JetBlue  and Southwest Airlines.
Take a much deserved break to improve your skills.
Getting some time outside of the office is rewarding. Your employer knows how valuable you are. So while there's a cost associated with you being out of the office, it can present real value too.
Attending Brainstorming provides you with a platform to focus on different things that are outside your normal doings. Instead of engulfing in how to drive your bottom line or engagements for the month, take a step back and reevaluate how to do your job differently…and better. Consider this as the best 3 days of your career, where you'll feed your obsession with the apartment industry and learn proven tactics that will address the challenges you face with leasing, marketing and managing your assets.
For many, attending Brainstorming provides the perfect boost of tools and fresh ideas to inject into your company and start the New Year strong.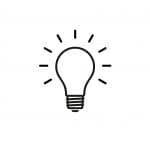 When you approach your boss, make certain you have a plan in place for how your position will be managed while you are at Brainstorming. Being proactive and planning ahead will make your boss and team members very happy.
We know you get it: You'll learn things and make connections at Brainstorming that will make you a more effective apartment professional.
If your supervisor needs some more convincing, we've prepared this letter to help you.
Create your reasons for coming list with expenses that are itemized, so your supervisor will know exactly why you want to come and what it will cost!