Meet Your Brainstorming Facilitators
Megan Adams, Assistant Marketing Manager, Legend Management Group
Megan Adams began her career in property management with Legend Management Group after graduating from the University of Maryland. As a result of her hard work, enthusiasm and passion for marketing, she has risen from Administrative Assistant to Marketing Manager during her tenure. She is responsible for the marketing and advertising efforts of over 4,000 units in Maryland and Virginia. Megan works in various aspects of marketing, sales and in-depth pricing analysis. Throughout her 14-year career, she has worked with both suburban and urban assets, including new construction, lease-ups and acquisitions.
Debbie Balaker, Director of Marketing, DTN Management Co.
Debbie Balaker is the Director of Marketing for DTN Management Company. With proven record of creating and effectively implementing targeted marketing programs within the multi-family housing industry, she utilizes expertise in sales training and brand awareness to elevate DTN through marketing campaigns and initiatives.  Debbie started her career in Property Management in 2002. She speaks at a national level and holds a NAAEI certification as an Advanced Instructor for the National Apartment Association. Debbie has been awarded the Great Lakes Area GLAStar Award for Outstanding Leasing Consultant of the year in 2008, Great Lakes Area GLAStar Award for Marketing Professional of the year in 2011 and Detroit Metro Apartment Association Prism Marketing Professional of the Year in 2011.
Kathy Banker, Speaker, Trainer, Marketing Specialist, Lease UP!
Kathy Banker is a lifelong property management professional who started as a Leasing Consultant in Michigan and advanced to Marketing and Training Director for a national company with 150+ communities throughout the US. In 2005 she launched her own company, Lease UP! which works with owners and property managers to increase the value of multi-family assets across the Midwest and Northeast. Lease UP! Specializes in all facets of marketing; analysis, planning, surveys, implementation and creative design. Additionally, a team of lease up professionals provides contract leasing services for new construction and repositioned properties. Kathy's areas of expertise are in training, marketing, leasing, mystery shops, due diligence and market analysis.
Sue Brust, Director of Systems Management, NP Dodge
Sue started her Property Management career as a weekend leasing consultant at an Omaha apartment community in 1985. Over 33 years later Sue is still with the Midwest firm, NP Dodge Management Company, doing what she loves. Sue has been involved in new construction lease ups, renovations, disaster planning /rebuilding, software implementations/support and training. In her free time, Sue loves a good Rock Concert and will always be a rocker at heart.
David Carchidi, President and CEO, The Phoenix Staffing, LLC
David has worked in the Property Management Industry for over 27 years, as a Leasing Consultant, Community Manager, Multi-site Community Manager, Marketing Director, and founder & owner of APT Companies for 14 years (sold in 2014). In 2015, David started The Phoenix Staffing in Las Vegas and expanded to Phoenix and San Diego in 2016. David has helped develop many top professionals in multi-family housing throughout California, Arizona and Nevada through his Rise Above the Rest Basics of Apartment Leasing program. He has been an NAA National Apartment Leasing Professional instructor as well as a facilitator and speaker for several previous Multifamily Pro Brainstorming Sessions. David has won Associate Member of the Year Tributes Award from the Arizona Multi-housing Association and his staff and companies continue to win awards in their local markets including 2017 and 2018 Top 10 Staffing Companies in Las Vegas. David created and developed APT Commercials and Showoff Video Production to fill a need in the industry for high quality creative video tours and video productions. He has produced Commercial Hosted video tours for communities from Florida to Hawaii and works with some of the best talent in Southern California, Arizona and Nevada. David is a Talent Acquisition and Marketing Specialist in the Multifamily industry.
Tina Cavaco, Executive V.P. Operations, Centra Partners, LLC
Tina Cavaco, CAPS holds the position of Partner/Executive Vice President of Operations for Centra Partners, LLC. With 35+ years of "all round" multifamily experience from leasing agent to her current position Tina is responsible for total portfolio oversight. Ms. Cavaco holds the National Apartment Association designation for Certified Apartment Supervisor and has trained in the CPM candidate program. Tina has served HAA as Chairperson for Go-Getters and the Speakers Committee, member of Community Relations, Fair Housing and various committees. Tina was also awarded the prestigious Houston and Texas Go-Getter of the Year Awards, Recipient of the 2016 Texas Apt Association Shining Star Award and serves on the Board of Directors for HAA. Tina is married and loves spending time with her family and 4 grandchildren as well as Facilitating at Brainstorming for Many! Many! Years!
Tracy Cherry, Regional, Zumper
Tracy Cherry grew up in Multi-Family. She has held various roles in Property Management from Marketing Director, leasing, and Vendor Partner. She's implemented successful marketing strategies for multiple communities which include budget planning, social media, resident activities, retention, outreach marketing, training, community involvement and is excited to talk about these topics. She is a proud mother of 3 beautiful children and loves to spend weekends with her husband and family.
Jennifer Creech, Senior Property Manager, Apartment Dynamics
Jennifer Creech is the innovative Senior Property Manager for Apartment Dynamics. Beginning her career in 2008, Jennifer was hired as their "Dynamic Solutions Specialist." During her time in the industry, she has worked with the entire Apartment Dynamics portfolio and excels at Marketing and Training. With a passion for leasing, Jennifer hosts web training sessions and visits communities to provide creative and strategic training and marketing ideas. She is an NAAEI Faculty Member, Certified Apartment Manager (CAM), Certified Pool/Spa Operator (CPO), and a Notary Public in North Carolina. She's active with her local apartment association and is a facilitator for Multifamilypro's Brainstorming Sessions. Jennifer sets herself apart in this industry because she has successfully NEVER given a rent concession while still consistently maintaining 95-100% occupancy levels. Jennifer's enthusiasm, limitless imagination, and tireless efforts enable her to motivate her team and produce excellent results for Apartment Dynamics.
Dawn DePasquale, Regional Sales Manager, Maryland Management
Dawn DePasquale has been in the industry for 20 plus years. She started as a leasing consultant at a two property office and was promoted to community manager in less than a year. Dawn continued to grow within the industry, which lead her to a regional sales manager position over seeing 3000 plus units with Maryland Management.
Rick Ellis, CPM, ELLIS Consulting Group, Inc.
Kristi Fickert, Vice President of Marketing & Training, 30 Lines
Kristi Fickert is the Vice President of Marketing and Training at 30 Lines, a full service digital marketing agency that services both multifamily and other industries. She has 20 years of multifamily experience, including 15 years as the Senior Marketing Director with one of the Top 50 Management companies, where she oversaw all aspects of leasing, marketing and training for a portfolio of 30+ communities nationwide. Her expertise includes lease-up, urban, suburban, mixed use and repositioned assets. She has presented and hosted training sessions for apartment associations in Cincinnati, Columbus, Dayton and Washington D.C. in addition to presenting for Multifamily Insiders, AIM, Multifamily Pro and has also been a featured speaker for the Cincinnati Reds, Urban Land Institute and Commercial Real Estate Women.
Mary Gwyn, CPM, Chief Innovator, Apartment Dynamics
Mary Gwyn, is Chief Innovator of Apartment Dynamics. She consults and trains all over the country, and operates an innovative management company which successfully implements her marketing and operating strategies. A skilled in-person and web presenter, her training is based on proven results designed to enhance revenue. With a unique ability to "diagnose and prescribe" solutions for underperforming assets, Mary specializes in management, marketing and maintenance operations. A member of the National Apartment Association Education Institute (NAAEI) Faculty, she successfully teaches clients to increase revenue, with techniques designed to leave nothing on the table! Mary has over 20 years of training Multifamily Stars, and is a sought-after speaker whose training gets high marks for innovation and "edu-tainment!"  Learn more at www.AptDynamics.com!
Linda Hansen, Director of Property Marking, Yarco Property Management
Linda Hansen, ARM, HCCP, NALP, NAAEI is Director of Property Marketing for The Yarco Company headquartered in Kansas City, Missouri. Linda brings over 30 years of marketing and leasing experience.  In addition to her skills in lease up, training, motivation, and social media, Linda has gained valuable experience in condo conversion, new construction, management of senior housing, LIHTC Section 42, and conventional apartment communities. Linda has won numerous awards with the Apartment Association of Kansas City and has been inducted into the Apartment Association of Kansas City Hall of Fame. As a faculty member of the National Apartment Association Education Instructor (NAAEI), she extends her energy as an NAA instructor.  Linda has created and is developing her customer service management program called Treat'em R.I.T.E. which focuses on the treatment of residents/prospects, which will keep occupancy rates up and turnover down.
Lisa Harvey, Vice President, Maryland Management
Donna Hickey, CEO/Owner, Donna Hickey Presents…
Gerry Hunt, Community Director, Southwood Realty
As a results-driven professional with demonstrated experience in property management, Gerry has developed the ability to communicate well with all levels of owners, staff, residents and vendors. She has a passion for the Multifamily industry and passes that onto her teams. Gerry's customer service, marketing, social media and over all property management skills have resulted from a thorough knowledge of our industry (Tax Credit, Senior, Conventional, Distressed and Lease-Ups) and related technology. She has the ability to assess the overall functioning of an under achieving or average property, put together a sound plan and markedly improve its performance.
Joe Kaye, Sr. Director of Sales, NRG
Proud father of Sampson, the Camel and Barcode, the Zebras, collector of too many pairs of converse shoes and jelly maker extraordinaire. Joe spends his other free time acting as Senior Director of Sales and Marketing for NRG, providing electricity and electricity style products to both properties and residents living there. He has been involved in all aspects of the Multi Family industry, but prides himself at never working too hard at any of it.
Cynthiann King, Chief Training & Development Officer, C King Services
With 25+ years' experience in professional training and development in real estate, Cynthiann King specializes in the dynamic delivery of interactive seminars and strategic consulting services for real estate and multifamily firms and associations.  She recently served as Toll Brothers' National Vice President of Training, Learning & Development, managing the learning organization, resources and training services for 5000 associates throughout the firm in every role. Cynthiann's expertise includes training design and delivery, performance management, leadership coaching and professional speaking and facilitation. She attended the University of Wisconsin and Carthage College, earning degrees and certifications in education. She holds the NAAEI Advanced Instructor and ATD Master Trainer and Course Designer certifications, among others. Cynthiann has delivered dynamic keynotes, workshops, seminars, webinars and panel discussions on the national, state and local level for over 200 associations and organizations and 30 of today's top 50 multi-family firms. Her sessions are known for her engaging, interactive style and jammed with proven, ready-to-implement tips and techniques.
Evelyn Knippa, Vice President, Univesco, Inc.
Sandi LaManna, Resident Services Manager, Washington University in St. Louis/Quadrangle Housing
Sandi LaManna began her career in multi-family housing in 1986 while attending St. Louis University. She has been involved with Washington University Off-Campus Housing since 1998. The last seven years have been an amazing experience with repositioning, rehabbing and re-creating the vision of the housing portfolio. Her passion is making connections at work, at the school and in her community.
Chianon Mutsiwegota, Marketing and Operations Director, Texas Capital Partners, LLC
Chianon Mutsiwegota is the Marketing and Operations Director at Texas Capital Partners: Multi-Family Housing Division, where she is responsible for the day to day operations for the multi-family housing residential assets in Arizona, California, Colorado, New Mexico and Wyoming. She has worked in the multi-family housing industry for over 12 years, starting as a leasing agent on-site, which is where she recognized her passion for client and management dynamics. In her tenure, she has overseen multiple lease-ups that achieved 97% or higher and 4-7% rent growth annually. Chianon has a Bachelor's Degree in Marketing and Entrepreneurship from the University of Arizona and a Master's Degree in Business Administration from the University of Phoenix. In her free time, Chianon likes to spend time with her husband and as a true foodie does, check out the newest local restaurants in Phoenix.
Stephanie Oehler, Owner, Savvy Leasing, LLC
Stephanie Oehler has 19+ years of experience in multifamily sales, sales management, training, leasing, property management, and marketing on both sides of the desk. She now runs Savvy Leasing LLC, Sales Training/Coaching for multifamily. She loves developing talent and energizing individuals and teams to succeed. She is published in AMA News, Rent & Retain Magazine, and on Multifamily Insiders. She volunteers to teach NALP and serves as the inaugural President of the Board for the new Arizona chapter of the Kent State University Alumni Association. Her other passions include reading, writing, and traveling with her husband, Josh, and their three daughters, Maddie, Melanie and Mia. Connect with Stephanie via LinkedIn or via email at Stephanie@SavvyLeasing.com.
Donna Olson, National Speaker/Consultant/Trainer, Olson Training
Better known as Trainer Donna to thousands who have heard her speak, Donna Olson is recognized as a Consultant Troubleshooter, Workshop Leader, Dynamite Trainer and Awesome Conference Emcee. She has designed, implemented, and presented training, sales/leasing, marketing and leadership programs. Donna has also been recognized as an expert on communication, diversity, harassment and fair housing issues. A former beauty pageant and dare we say a drama queen, she has been characterized as motivational, informative, practical, inspirational, and entertaining. As a consultant she has performed hundreds of troubleshooting assignments for companies throughout the country. Trainer Donna may not tell you what you want to hear, but she'll certainly tell you what you need to hear to improve performance and get results! Donna believes in "teaching by reaching" and has influenced many to walk away with her motto – "If it has to be, it's up to me, attitude is everything!"
Sharon Ruttenbur, Sr. Director of Sales & Training, Lyon Communities
Anne Sadovsky, Speaker/Consultant, Professional Speaker/Consultant
Anne Sadovsky, CAM, CAPS is a former V P for Lincoln Property Company and has been active in many apartment associations at national and state levels for four decades. She began her speaking and consulting career in 1981. She has been honored with Legends Awards from MultifamilyPro and the Apartment Association of Greater Dallas. Anne is a popular guest on radio and TV talk shows, is an editor and writer for many publications and is often quoted in articles pertaining to property management. She is co-author of the book "Mission Possible" with Brian Tracy and Stephen Covey. She is an expert on Fair Housing, holds a TWC certification and is a favorite speaker at 25 or more association and company conferences annually. Her success story has been featured in Money Magazine, Ladies Home Journal and Texas Business. Mirabella Magazine named her one of the 1,000 women of the 90's. Anne has made and saved her clients millions of dollars and has flown over two million miles sharing her knowledge and wit as a speaker and emcee. On a personal note, Anne is Dallas based, is ecstatically married, has two darling puppies, 3 parrots and has more grandchildren that she can count. www.annesadovsky.com  
Kristin Sanders, Marketing & Training Director/Regional Manager, Wesley Apartment Homes
Kristin has worked with Wesley Apartment Homes since 2009 and has nearly 15 years of Property Management experience. Kristin is the Marketing and Training Director as well as a Regional Manager for Wesley. As the Marketing Director, Kristin conducts and supervises training and development programs for employees to enhance productivity and quality of work. She ensures that the employees are well-trained to provide our residents with superior service. Additionally, she is responsible for developing, establishing, and maintaining marketing strategies to meet organizational objectives. Within her Regional Manager role, Kristin assists in establishing and improving systems and policies, as well as developing and mentoring the Wesley Apartment Homes' management team. She also holds her Certified Apartment Manager (CAM) designation through the Atlanta Apartment Association.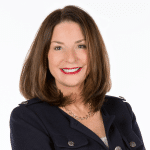 Tami Siewruk, Chief Imagination Officer, Multifamilypro
Tami has held leasing, marketing, management and business development positions up to and including Vice President of Property Management. Having begun her career on the front lines, she has maintained a career-long passion for staying connected to the day-to-day challenges faced by apartment professionals at every level, and for connecting them with the resources they need to succeed! Her other guiding passion—and special talent—is for spotting trends, and framing them within the context of our industry to not only identify their implications to our future, but to spotlight ways that we can immediately begin capitalizing on them. She is also a Marketing Technologist with a solid understanding of the complications and challenges of today's multimedia Internet marketing. Tami speaks not only from a rare level and breadth of real-world experience in all facets of property management, but also as an owner and developer of award winning apartment communities in four states. Tami has authored several leading industry publications, including Multifamilypro's popular 101 Secrets to Relationship Leasing, Eliminating Concessions, Raising Rents and Selling Rent Increases and Write a Winning Multifamily Marketing Plan. Multifamilypro's "Big Book" series—including proven traffic generation and management ideas and Community Marketing Tracker—are mainstays on the bookshelves of apartment communities from coast to coast.
Elaine Simpson, President, Occupancy Solutions
Elaine Simpson has been employed in the housing industry since 1986. Starting on site as a leasing agent, she moved up, working as assistant manager, site manager, executive director and finally senior regional manager with communities in several states and portfolios containing more than 1400 units.  Ms. Simpson has experience in Section 8, Section 236, and Low Income Housing Tax Credit programs, as well as market rate and luxury rent communities. Ms. Simpson has worked for local and national industry leading companies and throughout her career, has trained new managers across the country, assisted in creating "Best Practices" and procedure manuals, participated in numerous task forces during national mergers, acquisitions and dispositions and headed "turn around" teams assigned to troubled communities, successfully increasing income while decreasing expenses and allowing the property to recover economic viability.With over 32 years of experience in the multifamily industry, Elaine founded Occupancy Solutions, LLC to provide site operations, marketing, leasing consulting and training services for multifamily professionals of market rate, senior and affordable housing communities throughout the United States. Occupancy Solutions, LLC, recognizes and tailors to the unique operational, marketing and leasing challenges faced by their clients to assist distressed communities with proven cost effective techniques and strategies to achieve optimal occupancy while realizing ideal rents and reducing expenses. Ms. Simpson is a National Speaker, NAA EI Faculty Member, Michigan licensed real estate broker, a Certified Senior Real Estate Specialist, an Accredited Resident Manager and a Certified Assisted Housing Manager.
Michele Tate, Chief Performance Officer, Forty-Two, LLC
Michele McWilliams Tate is a nationally known property management advisor and performance coach, currently serving as Chief Performance Officer with Forty-Two, LLC. She is an expert in transforming underperforming and distressed multifamily assets into yield-drivers. With over 30 years of experience, she has a proven record for driving bottom-line results through qualitative systems measurement, asset planning, team coaching and leadership. She develops budget and marketing plans for portfolios and individual assets, designs, develops and implements company-wide career development plans, including annual business plans, performance evaluations and career path planning, conducts tactical and soft skill learning workshops, and develops reward and recognition programs for management teams.
Melissa White, Executive Director, The Activation Hour LLC
Melissa D. White, coined "The Activation Specialist™" by clients and audiences, has an undeniable ability to activate a room and has an indelible way of tapping in to bring out the best part of you. She is a highly coveted International Speaker, Sales and Marketing Strategist, Radio Host and Social Entrepreneur. Melissa is a reputable thought leader with 14 years experience in sales and marketing and residential property management, leadership and public speaking. She has worked with and been certified by the Dale Carnegie Leadership Institute and holds a bachelors and maste3rs degree in Business  Management. She has also published various articles on such topics in numerous trade publications and delivered guest lectures at the University of Georgia, Georgia Piedmont College and Drexel University. As "The Activation Specialist™", she is the host of the "Activation Hour" Radio Show hosted on 108 Praise Radio with the mission to bring ministry to the market place while activating the masses. She is also the Founder & Lead Coach and Consultant for The Activation Hour, LLC. Melissa also activates the voices of youth and enacts social change as the Founder of Writing Our Wrongs, Inc., a nonprofit 501c3. She has a heart for seeing people and businesses excel to their maximum level as she trains and activates others beyond potential into fulfilling purpose.
Pattie Woods, VP Training and Development
As Vice President of Training & Development, Pattie is responsible for designing, implementing and monitoring training programs for all site level associates. She oversees Fogelman Management Group's mentor programs, the online learning center and property transitions. Pattie is an active member of the National Apartment Association, currently serving as a Board member for NAAEI and is a member of the NAA Lease Advisory Committee. She is also a Region IV RVP for NAA. Pattie is a frequent speaker for national industry events.
Steve Wunch, Sr. Director Training & Education, Echelon Property Group
Steve Wunch, Sr. Director of Training & Education for Echelon Property Group, a Third-Party Management firm based in Denver, Colorado.  ​Steve supports the learning platform at Echelon, providing high-impact, and position-specific learning to over 250 team members in Echelon Property Group's 10,000-unit portfolio. A proven learning leader in the multi-family sector for over 20 years, Steve brings humor and energy into shaping the behaviors​ that move the metrics.​ Having worked for some of the biggest REIT players (Archstone, Aimco, and Equity), all across the country – literally – he's seen a lot of training strategies, and has developed his own unique approach to learning that creates the bottom line results that his business partners are looking for. Through engaging, well-facilitated workshops, and prescriptive performance support, he and his team are impacting success, and having fun doing it, and so are his participants! Steve began his career in multi-family as a Leasing Consultant, then Assistant Manager, Community Manager, and has been in several training and support roles. A true ENFJ, Steve embraces his "N" – knowing that intuition plays a key role in providing the right support at the right time.