Meet Your Brainstorming Presenters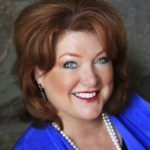 Toni Blake, President, Totally Toni
Toni Blake is a popular international speaker, consultant, author and comedienne inspiring thousands of multifamily apartment industry professionals every year. With over 30 years of training experience, her "laugh while you learn" approach has made Toni one of the most sought-after experts in her field. As a published author, Toni's ideas have been published in dozens of trade magazines and blogs across the country. In November 2008, Toni was awarded the Multifamily PRO "Industry Legend" Award. She was selected by the National Apartment Association as one of the industry's "Marketing Gurus" and is recognized for her research and innovative concepts in customer service, sales, marketing and social media. Toni was honored at the very first Multifamily PRO "People's Choice Awards" winning awards for "Educational Excellence" and "Imagination and Innovation."  Utilizing her multi-lingual talents, Toni was a featured speaker at the 2006 ISTA Conference in Kassel Germany, presenting IN GERMAN to an audience of 260 German multifamily professionals. She currently serves as President of TotallyToni.com. Toni lives in Northern Colorado with her husband.
Tracy Cherry, Regional, Zumper
Tracy Cherry is a marketing professional that grew up in Multi-Family. She has held various roles in Property Management from Leasing, Human Resources, Marketing Director and Vendor Partner. She has implemented successful marketing strategies for communities which include budget planning, social media, resident activities, retention, outreach marketing, training, community involvement and has rocked speaking events across the US. She is a proud mother of 3 beautiful children. You can find her on weekends at sporting events with her husband and family.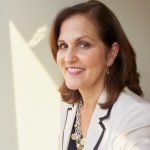 Claire Collins, SVP – Marketing and Education
Claire Collins serves as Senior Vice President of Marketing and Education for Princeton Properties of Lowell, Massachusetts. A 30 year industry veteran, she is has been with Princeton since 1989 and has contributed to its growth from 750 units to over 5000. Her work includes the design and development of new construction and rehabs and areas of expertise include conducting market analysis, developing of marketing promotions, implementing in-house training programs, and fair housing compliance. Her involvement within the multifamily housing industry includes National Association of Home Builders (NAHB) Registered Apartment Manager (RAM) Board of Governors, the National Apartment Association's (NAA) Education Committee, teaching the National Apartment Leasing Professional (NALP) course. She has been attending Brainstorming since 1995. Claire began her career in the multifamily housing industry with Certified Leasing and Sales Specialists (CLASS) of Atlanta, GA. She graduated from Emory University with a BA in Psychology.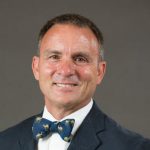 Joe Kaye, Sr. Director of Sales, NRG
Sampson, the Camel and Barcode, the Zebras father, collector of too many pairs of converse shoes and jelly maker extraordinaire Joe spends his other free time acting as Senior Director of Sales for NRG, providing electricity and electricity style products to both properties and residents living there. He has been involved in all aspects of the Multi Family industry, but prides himself at never working too hard at any of it.
Cynthiann King, Chief Training & Development Officer, C King Services

With 25+ years' experience in professional training and development in real estate, Cynthiann King specializes in the dynamic delivery of seminars and strategic consulting services for real estate and multifamily firms and associations. She recently served as Toll Brothers' National Vice President of Training, Learning & Development, managing the learning organization, resources and training services for 5000 associates throughout the firm in every role. Cynthiann's expertise includes training design and delivery, performance management, leadership coaching and professional speaking and facilitation. She attended the University of Wisconsin and Carthage College, earning degrees and certifications in education. She holds the NAAEI Advanced Instructor and ASTD Course Designer certifications, among others. Cynthiann has delivered dynamic keynotes, workshops, seminars, webinars and panel discussions on the national, state and local level for over 200 associations and organizations. Her sessions are known for her engaging, interactive style and jammed with proven, ready-to-implement tips and techniques. Visit www.CynthiannKing.com
Jennifer Nevitt, CEO Forty2 LLC
Jennifer has developed return-on-investment strategies for real estate investment portfolios with a capitalized value exceeding $6 billion. She is a former partner with the Rohdie Group, a New York City-based real estate development firm and President of Rohdie Management. Jennifer is an expert in new construction lease-up management. She has been a Class A distressed asset turnaround specialist since 1993, Chief Executive Officer of Bravo Strategic Marketing, Inc. Jennifer is a Thirty-Three year veteran in apartment property management. She is a National expert in marketing and yield management for multifamily assets and is a highly successful income growth strategist for residential assets. Jennifer is the Founder of YieldStar revenue management now owned by RealPage, Inc.
Anne Sadovsky, Speaker/Consultant, Certified Speaking Professional
Anne Sadovsky has been active in multifamily over 4 decades. She has been honored with Legends Awards from MultifamilyPro and the Greater Dallas Apartment Association, where she has been honored with a Legends of Education award and a Lifetime Membership. She is a contributing writer for many publications and is co-author of "Mission Possible" with Brian Tracy and Stephen Covey. Her expertise in Fair Housing, developing people skills, and humorous keynotes takes her to many conferences annually. Anne is a former Vice President of Marketing and Education for Lincoln Property Company. Her success story has been featured in Money Magazine, Ladies Home Journal and Mirabella Magazine named her one of the 1,000 women of the 90's. She is based in Dallas, Texas.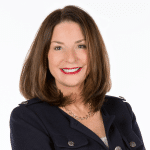 Tami Siewruk, Chief Imagination Officer, Multifamilypro
Tami has held leasing, marketing, management and business development positions up to and including Vice President of Property Management. Having begun her career on the front lines, she has maintained a career-long passion for staying connected to the day-to-day challenges faced by apartment professionals at every level, and for connecting them with the resources they need to succeed! Her other guiding passion—and special talent—is for spotting trends, and framing them within the context of our industry to not only identify their implications to our future, but to spotlight ways that we can immediately begin capitalizing on them. She is also a Marketing Technologist with a solid understanding of the complications and challenges of today's multimedia Internet marketing. Tami speaks not only from a rare level and breadth of real-world experience in all facets of property management, but also as an owner and developer of award winning apartment communities in four states. Tami has authored several leading industry publications, including Multifamilypro's popular 101 Secrets to Relationship Leasing, Eliminating Concessions, Raising Rents and Selling Rent Increases and Write a Winning Multifamily Marketing Plan. Multifamilypro's "Big Book" series—including proven traffic generation and management ideas and Community Marketing Tracker—are mainstays on the bookshelves of apartment communities from coast to coast.
Pattie Woods, VP Training and Development
As Vice President of Training & Development, Pattie is responsible for designing, implementing and monitoring training programs for all site level associates. She oversees Fogelman Management Group's mentor programs, the online learning center and property transitions. Pattie is an active member of the National Apartment Association, currently serving as a Board member for NAAEI and is a member of the NAA Lease Advisory Committee. She is also a Region IV RVP for NAA. Pattie is a frequent speaker for national industry events.
Steve Wunch, Sr. director, Training & Education, Echelon Property Group
Steve is responsible for managing and ensuring the delivery of high-impact, targeted learning experiences to over 250 team members in Echelon Property Group's entire portfolio. Steve knows the importance of making learning "stick". A proven learning leader in the multi-family sector for over 20 years, Steve brings humor and energy into shaping the behaviors that move the metrics. Having worked for some of the biggest REIT players (Archstone, Aimco, and Equity), all across the country – literally – he's seen a lot of training strategies, and has developed his own unique approach to learning that creates the bottom line results that his business partners are looking for. Through engaging, well-facilitated workshops, and prescriptive performance support, he and his team are impacting success, and having fun doing it, and so are his participants! Steve began his career in multi-family as a Leasing Consultant, then Assistant Manager, Community Manager, and has been in several training and support roles, working his way into a Learning & Development role that has no equal. A true ENFP, Steve embraces his "N" – knowing that intuition plays a key role in providing the right support at the right time.